US Sailing Keelboat Certification System offers levels of certification for sailors & powerboaters
The US Sailing Keelboat Certification system offers  superior instruction that will make your dream escape a reality.
Whether you're planning to cruise over the horizon, or sail in local waters near home, we're here to help you gain the knowledge and the skills to achieve your goals. As the National Governing Body for sailing, US Sailing  accredits only the top schools in the country. Today, the membership of US Sailing is over 1,700 organizations strong, and counting.
When you learn to sail at a US Sailing school, you're learning from the best.
US Sailing, the National Governing Body for the Sport of Sailing, has been serving sailors since 1897 and our commitment to our more than 45,000 members is to provide a safe, fun and successful experience.
We developed a certification system that makes learning to sail easy and fun and supports you as you work to achieve your goals. All of our programming is designed to help you learn safely and with confidence and our educational materials are created by dedicated volunteer experts who share their passion and knowledge of sailing and education.
So take the first step by picking a course and find a school near you!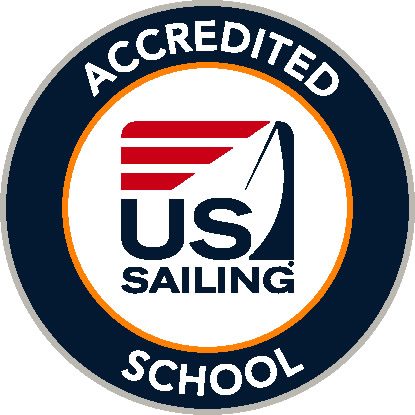 Accreditation of Schools
US Sailing is always looking for high-quality schools to join our network. As a US Sailing Accredited School, you will have access to our school toolbox, be part of a cooperative marketing plan as well as opportunities for involvement with events like boat shows.
If you think that your school or organization might be a good fit in or network of schools, please fill out the form below.  If you have any questions, please don't hesitate to contact us at 401.342.7934.