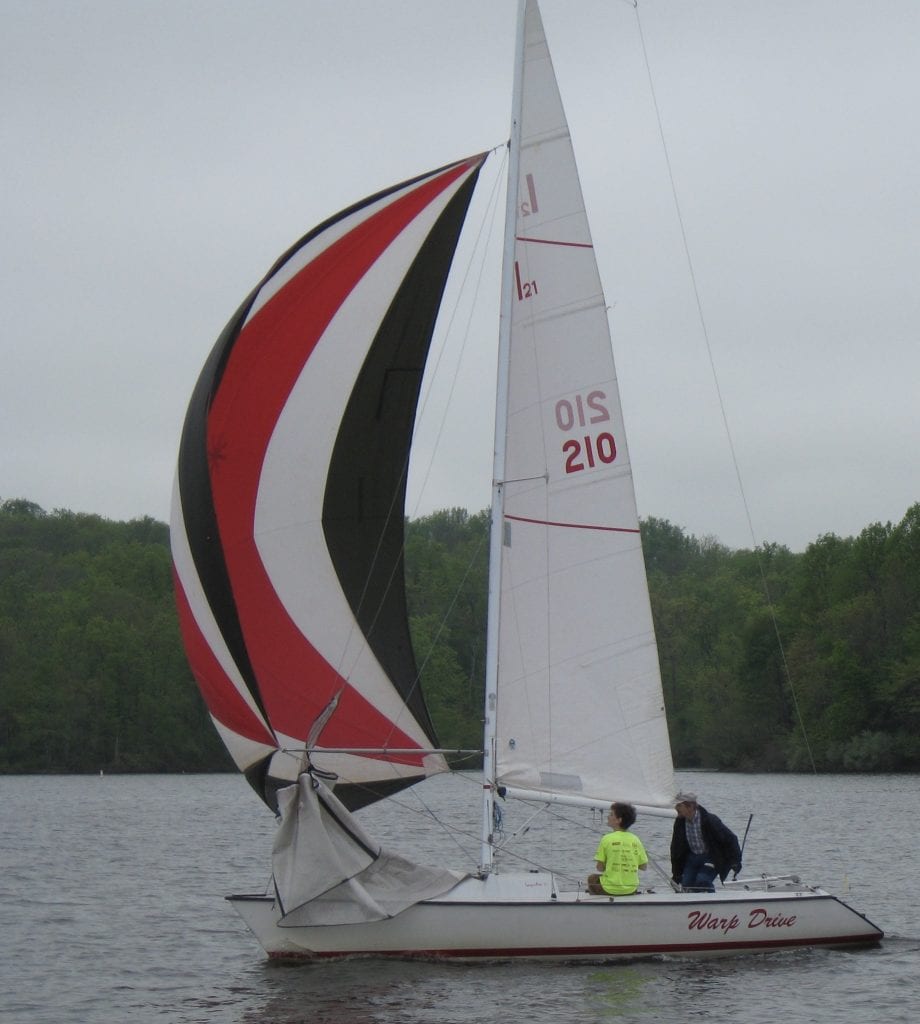 About Impulse 21
The Impulse 21 was built from 1986-91. Designed by William Cook for Impulse Marine. Manufacturer was subbed out to 2 builders.(Impulse marine also produced a 26′ racer.) The I21 is a stable platform racing and daysailer that has stood the test of time.
The impulse 21 has a self tacking jib on a track, symmetrical spinnaker and centeral pod for most of the control lines. A Genoa was added by Design to compete in PHRF. Many boats have been upgraded by owners to the Impulse21 GP configuration with a full battern hign roach main for same additional area as the Genoa added and only use the efficent self tacking jib.
The boat has a large comfortable cotpit , high boom clearance and even a swim platform. Crewed or Singlehanded racing and sailing is easily done with the well designed control systems. It is an early version of a sport boat but does not have the hull shape for fast planning with an asymmetric like designs that followed 20 years later. It sails like a dinghy with performance and fast handling yet stability of a keel. Some found use in sailtraining and charter fleets because of its easy to sail charerteristics.
Boat can be found as far west as Hawaii, south in Caribbean and up and down both coasts of America. Many are also raced inland on lakes too.
Boats Produced: 150
---
Class boat builder(s):
No longer built, Johnson boat work was last under contract to Impulse Marine.
Class supports spare parts.
---
Approximately how many boats are in the USA/North America? 120
---
Where is your One-Design class typically sailed in the USA? List regions of the country:
East coast and inland lakes
---
Does this class have a spinnaker or gennaker? Yes

---
---
Ideal combined weight of range of crew:  600lbs
---
Portsmouth Yardstick Rating:  84.2 dpn
Boat Designed in 1985
---
---
Beam: 8'0″
---
Weight of rigged boat without sails: 1300lbs
---
Draft: 3'5″
---
Mast Height: 26'0″